You know how we need sunglasses out on a snowy, sunny day? Well babies also need protection from the crazy brightness that results from freshly fallen snow and bright sunshine otherwise they are all squinty and have trouble seeing. Like this:
This is why I was eager to receive my promotional pair of Ski Banz for Everly to check out. I mean look how much snow just fell on us!
About Baby Banz:
For those of you who don't know Baby Banz Inc. is a company that was created in 2001 in an effort to provide proper baby sunglasses to protect against harmful UVA/ UVB rays.
Baby Banz are the keystone for the expanding Baby Banz Protection Collection that includes: adjustable baby and toddler sun hats, UPF 50 swimwear and flap hats, our cool new Retro Banz and for winter, mirrored Ski Banz. Baby Banz sells its Protection Collection line nationwide in a variety of outlets including optical and specialty baby stores.
Wondering why it is so important to protect those kiddo's eyes?
I must say these are pretty cute on her! My first thought about baby eye protection wasn't a good one I must admit. I mean my little one wont even stand for wearing hats so I just assumed she would lose it over eye protection.
To my surprise she wasn't that bothered by the glasses at all! Getting them on her was the tricky part as she's a squirmy one but once they were on she didn't seem to care or notice them. They are a styling accessory for her too!
They have a really thick, soft padding on the part of the glasses that touches baby's face but under the padding there is a vented system to keep the glasses from fogging up or suctioning to baby's face.
They are held in place by an adjustable thick band of elastic and have a 100% UVA/ UVB mirrored lens.
Wanna Win a Pair?
Baby Banz generously offered to give away a pair of Ski Banz to one lucky reader. To enter all you have to do is visit the Baby Banz site or blog, then come back here and leave me a comment below sharing something you learned from visiting their site. This is mandatory and must be done before any extra entries.
For extra entries you can do one or all of the following (leave a comment for each that you do):
Subscribe the Baby Banz email newsletter and tell us how you subscribed a comment below.
Follow them on twitter @babybanz and leave your user name in a comment below.
Fan them on facebook and leave facebook name in a comment below.
Follow me on twitter @TalinaN and leave your user name in a comment below.
Tweet @TalinaN about the contest (can tweet twice per day with at least 1 hour between tweets) and leave a link to the tweet in a comment below.
Contest will close in about two weeks and will be drawn by random number generator. Winner will be emailed and announced here so please leave a valid email address in your comment. Baby Banz will ship prize to winner. Winner has 72 hours to respond to winning notification and to provide prize shipping address or new winner will be drawn.
_________________________________________
Winner has been drawn as of tonight 3/15/2010: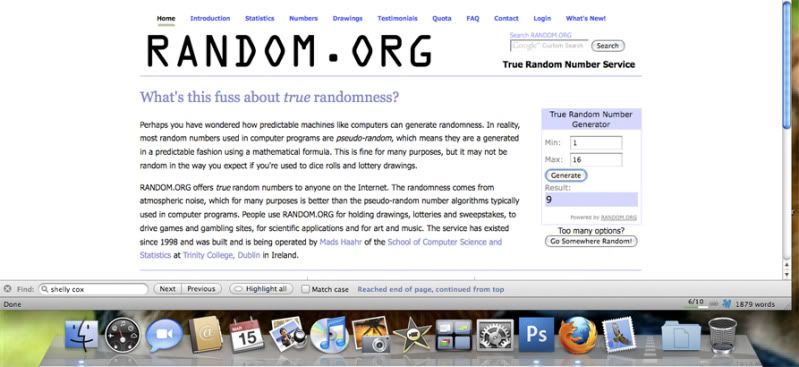 mommy jessica says:

baby banz offers more than just baby sunglasses, they have hats, swim wear and uv protectant swim goggles!!
Congratulations Mommy Jessica! I've sent you and email and you now have  72 hours to respond providing a shipping address or new winner will be drawn.